Start IDS Service#
When you deploy a new IDS Cluster, the services are not started automatically, and the hosts in the cluster will take about a minute or so to start sending heartbeats to IDSTower to let it know that they are "alive".
Because of this the Cluster will begin with a red status, stating that some hosts are not running (since they have not sent a heartbeat yet).
In a minute or so, the status should turn orange, stating that some services are not running, however the hosts are up and sending heartbeats as seen in the Cluster summary page below: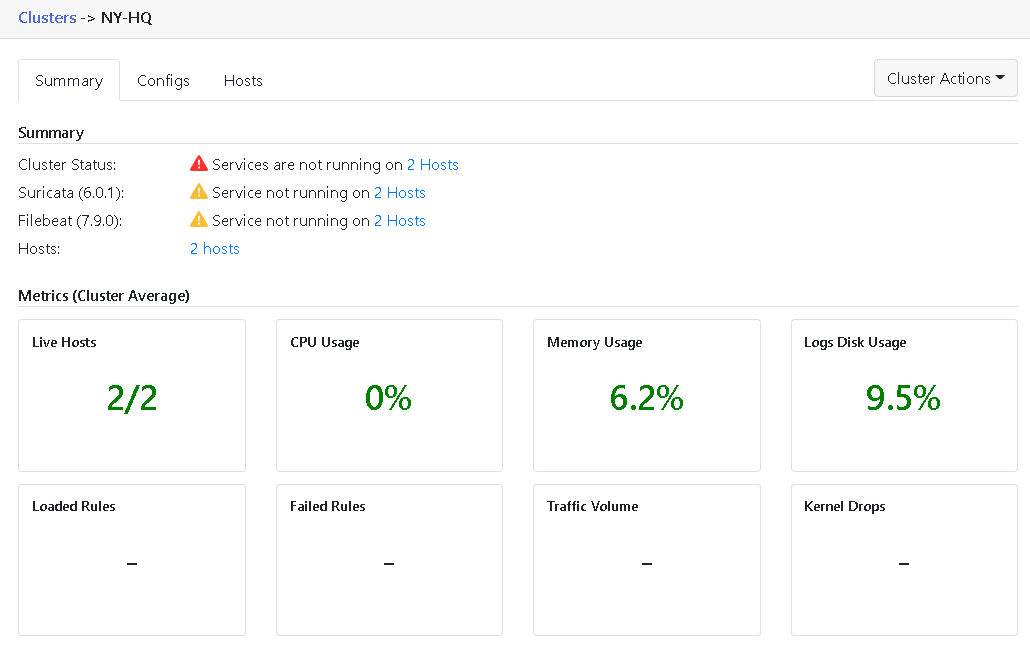 To Start the Cluster Services, Click on Cluster Actions –> Start Cluster Services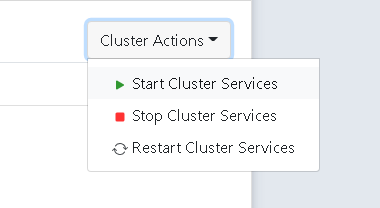 a popup screen will ask you to confirm the action on the listed hosts, Click on "Start Hosts Services"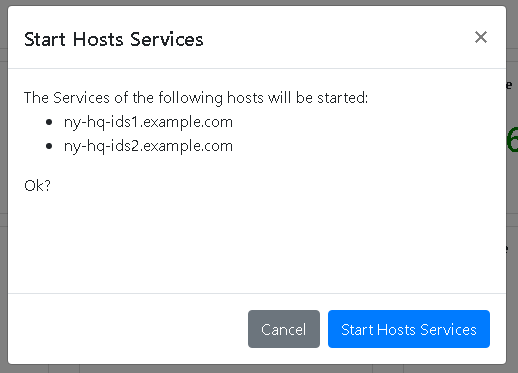 Finally you should see the cluster health indicators becoming green indicating that the services are running, note also that you will start getting IDS metrics (eg: loaded rules, Traffic Volume…etc)

Note
If this is your first cluster in IDSTower, and you have not added any IDS Rules before to IDSTower, the Loaded Rules metrics will be zero, that is because IDSTower dose not come preloaded with IDS Rules, You can easily import rules in the Rules Management Page.